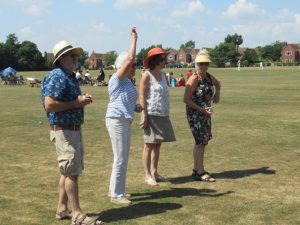 Celebrating Bastille Day July 14th 2018
The French National Day is the anniversary of Storming of the Bastille on 14 July 1789, in these times on this date it is a time for the French to celebrate the historic event.
On a quieter note the Friends of Chartres made contact with the Tangmere Twinning Association and arising out of that we jointly celebrated the day with an afternoon of Boules followed by a bring and share tea, it was a success enjoyed by all and future events were discussed, which we look forward to.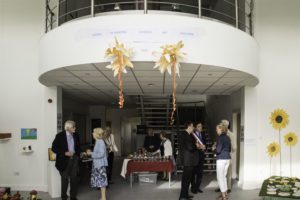 School Arts Challenge 2018
"The Schools Art Challenge developed by 'The Friends of Chartres' and organised in collaboration with The University of Chichester Fine Art area is an exciting and deeply rewarding annual event." This was the comment from Steve McDade, Senior Lecturer – Fine Art University of Chichester.
The event was well supported – Watch out for the 2019 event!!